Welcome to CheckPoint Security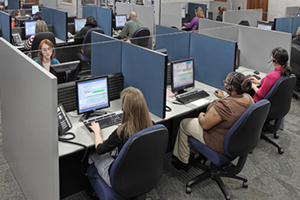 CheckPoint Security is locally owned and operated, with 10+ years experience. Our security services include Security Systems, 24 Hr Monitoring, Cameras, Home Automation, Pool Alarms, and more.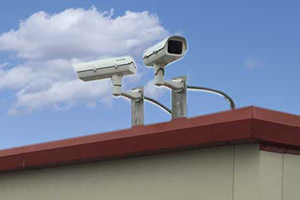 We offer all products that are security related including but not limited to Closed Circut TV, wireless security cameras, remote surveillance, automated door locks, lighting, thermostat control, and more.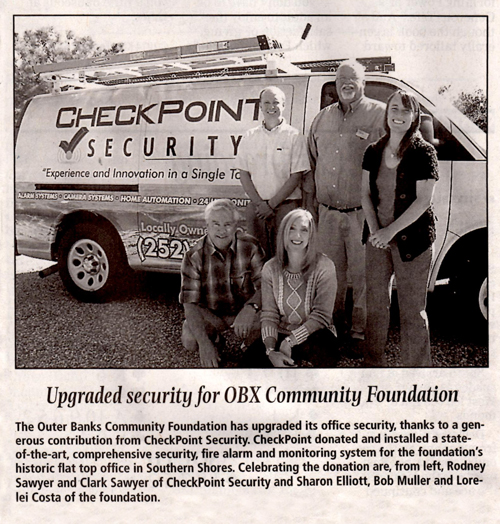 See how we are actively making the Outer Banks community a safer place. Visit our Completed Job Portfolio to see some examples of our work and catch us in action.
We are blessed to live and work here on the Outer Banks of North Carolina, which we believe is one of the most beautiful places on earth.
We sincerely thank you for making time to explore our website and having an interest in our company.
MISSION STATEMENT:
Listen to your needs and concerns, meet those needs, and not leave until we have exceeded your expectations.
At our second home in Nags Head, I had been aligned with another local security company for 12 years. Early in 2020, I switched to CheckPoint for a new video surveillance and security system. I am very happy I did. Clark's recommended solution, and his service, has been outstanding! I highly recommend CheckPoint!
Bill Riddick
EXCELLENT Service! Gave me an estimate right away. Arranged to meet to check out job location. We made an agreement and Clarke proceeded to do the work as planned. All went well and was up and running in a matter of a day or two. Got an instant app on phone and I was able to see camera security system right away. Next Clark called and walked me through setting up desk top security APP. I highly recommend Checkpoint security in Kill Devil Hills NC
Gus
Neptune Door Co
We have been customers of checkpoint security for 3 years now. They installed our security system in a timely fashion with a minimum of fuss and mess. Clark was particularly helpful (and very patient!) with helping me to set up up the app on my phone for monitoring. This was no easy chore as I am technologically challenged!  But what is most important to me is that when we encountered problems, mostly due to weather, operator error, or the installation of other electronic equipment, Clark was out to the house immediately to clear up the problem. I would unconditionally recommend checkpoint as this phenomenal customer support after the initial install is of utmost importance to me.
Anita F.
SOUTHRN SHORE, NC
Experience & Innovation In a Single Touch
Call Us Today 252-261-0182 • Free Consultation & Estimates