OUR MONITORING CENTER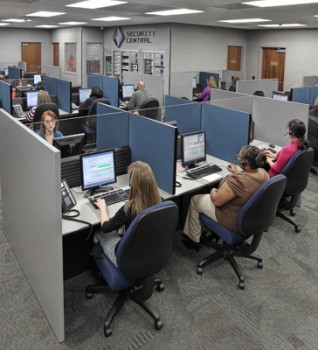 CheckPoint's alarm systems are professionally monitored by Security Central. Security Central has grown to be one of the largest central stations in the country with over 300,000 monitored accounts nationwide. We chose Security Central because they have been in the business for over fifty years, and are located in Statesville, North Carolina. Their state-of-the-art monitoring facility uses two independent generators to back up all monitoring equipment in the event of a total power failure. Security Central's highly skilled operators are ready to dispatch the proper authorities to your location in the event of a burglary, fire, or medical emergency.
You can rest easy knowing your home or business is being monitored around the clock by one of the most recognizable and dependable central stations in the country. If you would like to learn more about Security Central please visit our website.